I am not the tallest person at just 5'3 ½" (that ½ an inch is very important LOL) and over the years I've had trouble when it comes to long leather riding boots. I've found the boots fit great, except they are too long in the leg and end up cutting into the back of my knee, ouch.
Well, I wanted a pair of brown riding boots for everyday and training, so I could save my black boots for shows. I was over the moon when Derby House sent me the most gorgeous pair of brown Just Togs Nebraska long leather riding boots. They are as beautiful on the inside as they are on the outside.  There was just one problem that spoilt things, they were too long in the leg for my little legs and cut into the back of my knees. I was rather upset as I love the boots and I've never had brown boots before.  I spoke with Derby House and explained my short leg, long boots problem. I never knew there was a solution to my problem, heel lifters, what a genius idea.  Derby House send me out a pair and I put them in my brown boots and hey presto, my boots no longer cut into the back of my knees. I am over the moon and couldn't resist wearing my brown boots at a recent competition as well as when I am training.  They go perfectly with my super comfy beige Derby House riding tights too. I love love love them, they are the most comfortable and stunning boots and keep my leg secure and in position.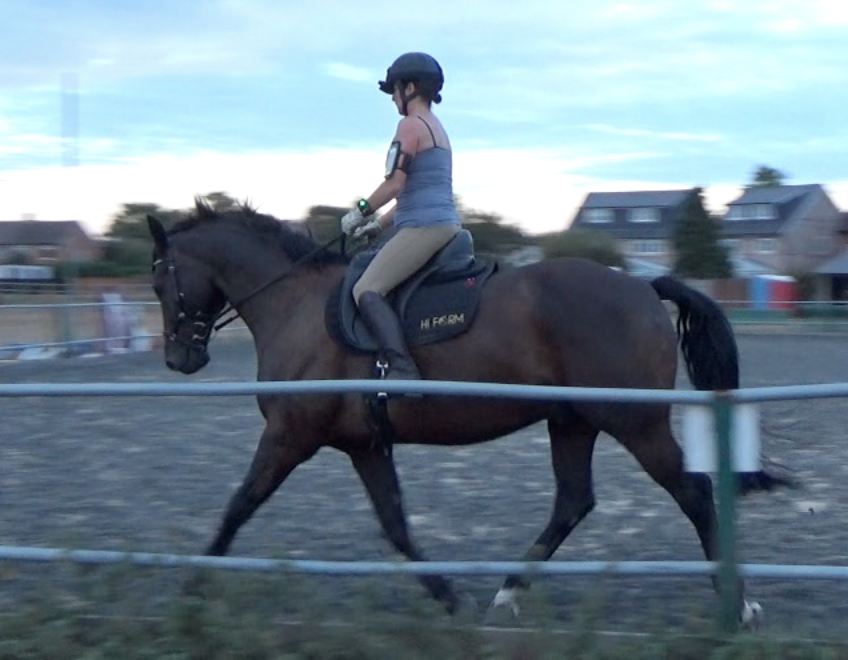 Just a short and sweet blog from me this month, so until next time, make the most of everyday and enjoy the special time you spend with your horse or pony. Good luck if you are out competing and remember to breath and smile and above all, have fun.
Bella x