Friend of Derby House, Charely, tests our Elite Full Seat Riding Breeches…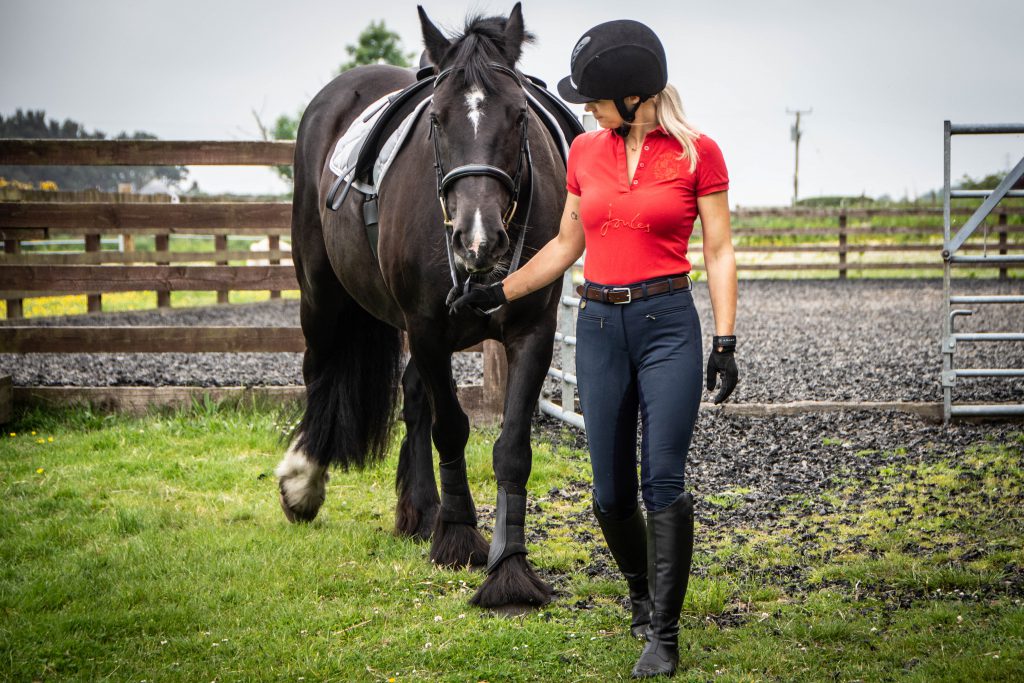 Having recently lost some weight, I have been in the market for new leg wear that offers a better fit. I must confess, I am partial to a bit of retail therapy so have tried a number of different brands in the leg wear department. My main criteria this time round was to find something durable, comfy, stylish and affordable. A strong all round pair of breeches suitable for everyday wear at the yard.
As always, I tend to start off my equine shopping on the Derby House website as the diverse range of products on offer and the easy browsing system allows for a painless and enjoyable online shopping experience. 
Last week I took delivery of my choice, the Derby House Elite High Waist Full Seat Breeches in Navy Blue. True to Derby House's environmental commitment and plastic free packaging, the breeches were provided in an eco friendly paper envelope with the Derby House logo on and sealed with a lovely string clasp. 
The breeches on first inspection looked fantastic, you can always tell when something has been manufactured to a high quality. The true Navy blue was deep and warm and appears to match well with most of my other blue garments and accessories, the fabric felt soft yet durable, the stitching was flawless and the YKK zips and front button fastenings were solid. They also came with two front pockets and one rear pocket.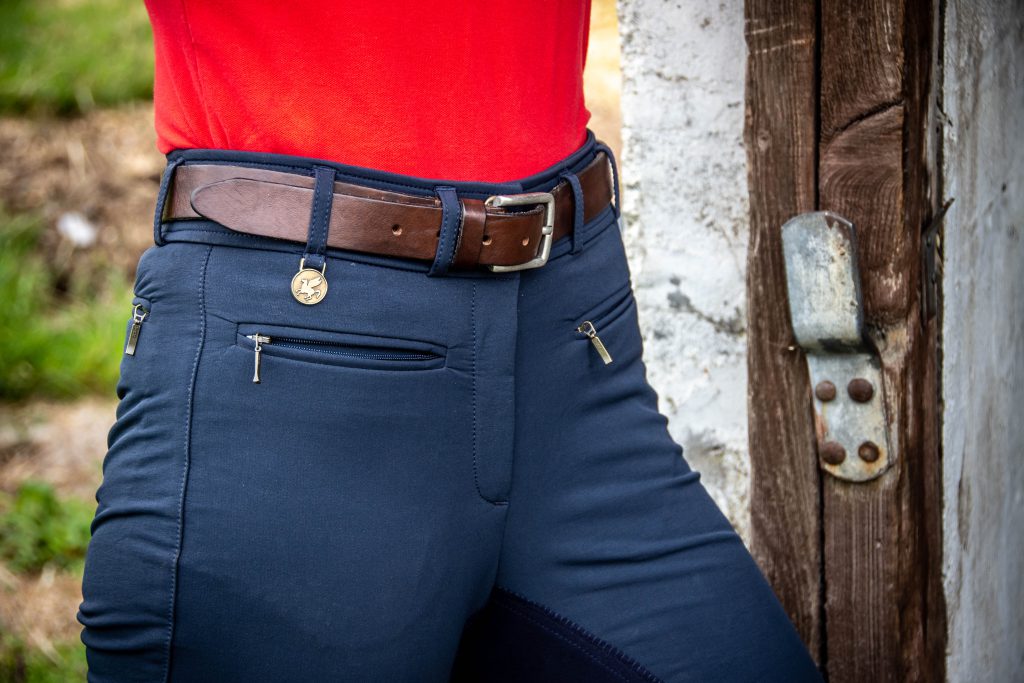 I had these Breeches on the very next day for my trip to the yard and a short hack out with my friends and I loved them, they offer great comfort. The full suede seat helped me keep stability in the saddle and assured me there would be no scuffs on my saddle after riding. The ankle detail was also good with a soft silk like stretch material. The high waist offered good sized belt loops and a thick waistband which gave me the feeling of a bit of extra support in the upright position on my saddle. The fabric also felt breathable and where on a sunny day you may get some sweating, the Elite Breeches allowed enough breathability to keep me cool.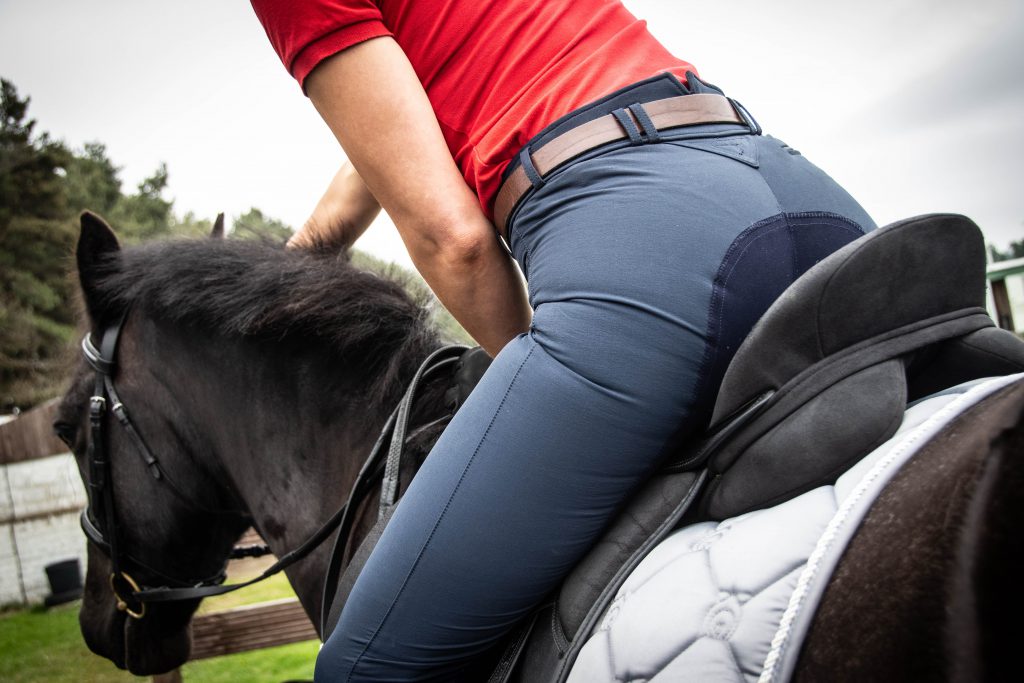 Although this may not apply to everyone, the fit for me was perfectly true to size. There was a good amount of stretch in fabric but not too much. Even my husband complimented me on how good they fit compared to my other jodhpurs and breeches! They are by far the best fitting leg wear I own to date.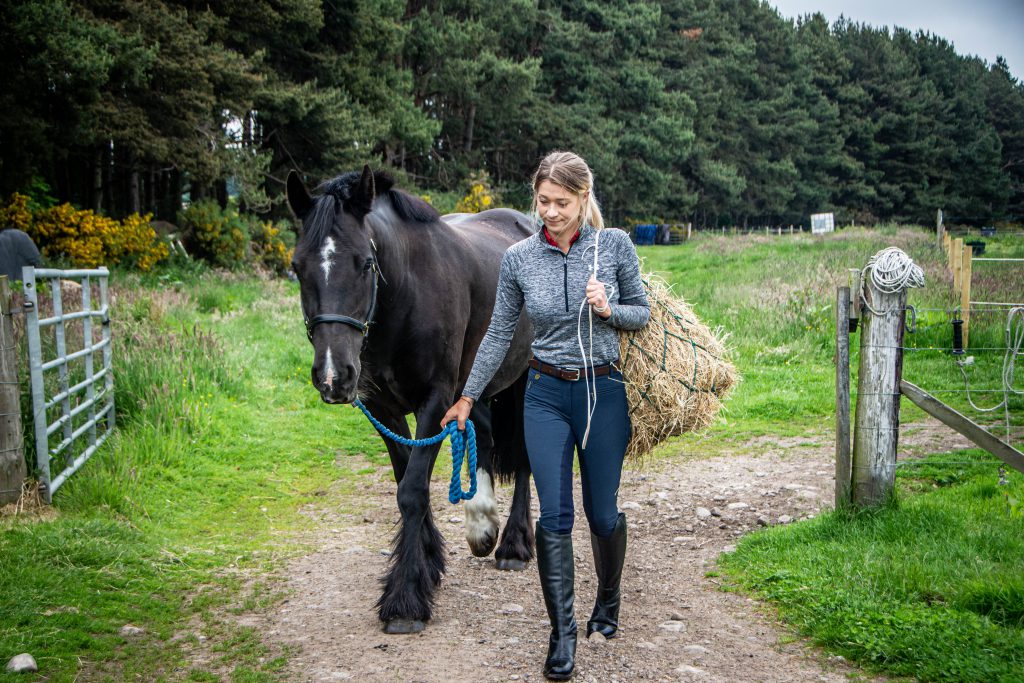 I have found these breeches to tick all the boxes for me. Comfortable to ride in and also durable enough for general work around the yard. I have paid twice the price for breeches in the past that don't offer the same high quality as the Elite Breeches which retail at just £49.99!  
The only downside is you may find your horsey friends at the yard start turning up in the same clothes as you as they rush to go and get a pair of their own. I have had a number of compliments on them so far and look forward to getting some more in the other colours on offer to add to my collection.
Charley x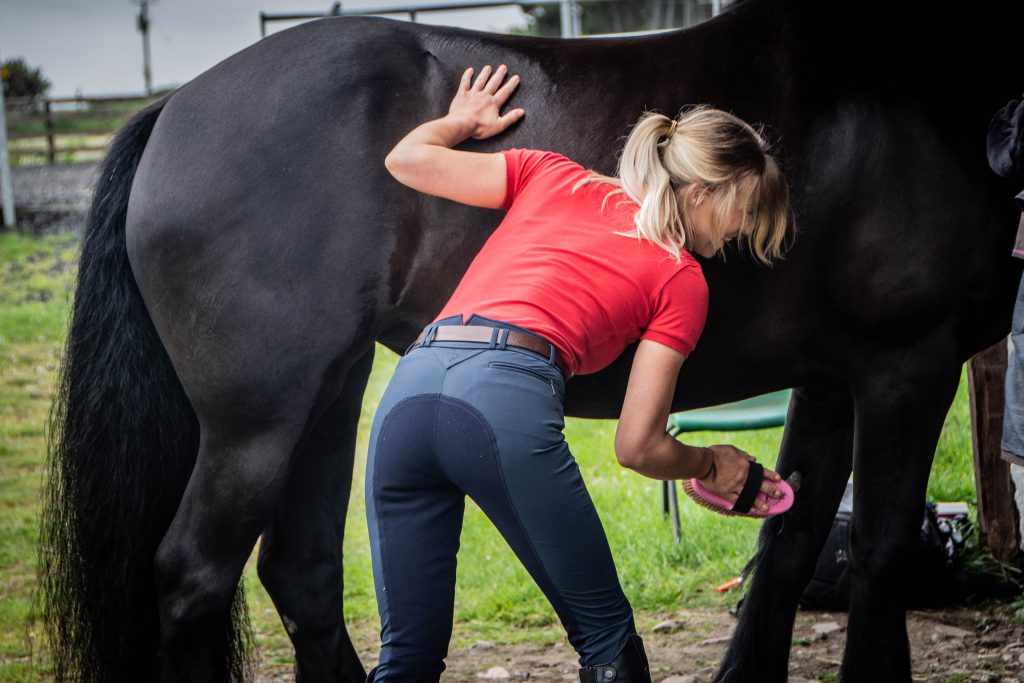 You can get yours here. Also available in a gel seat version.
If you enjoyed reading Charley's review on our breeches, you may also be interested in reading her review on our Evolution Horse Rug.