International Women's Day is a chance to celebrate who we are as women, challenge stereotypes, improve situations, broaden our horizons and celebrate our accomplishments.
This year's International Women's Day theme is #EachforEqual; here at Derby House we've caught up with four inspirational equestrian ladies to capture their greatest accomplishments as well as get their ideas on what International Women's Day means to them.
Jayne Ross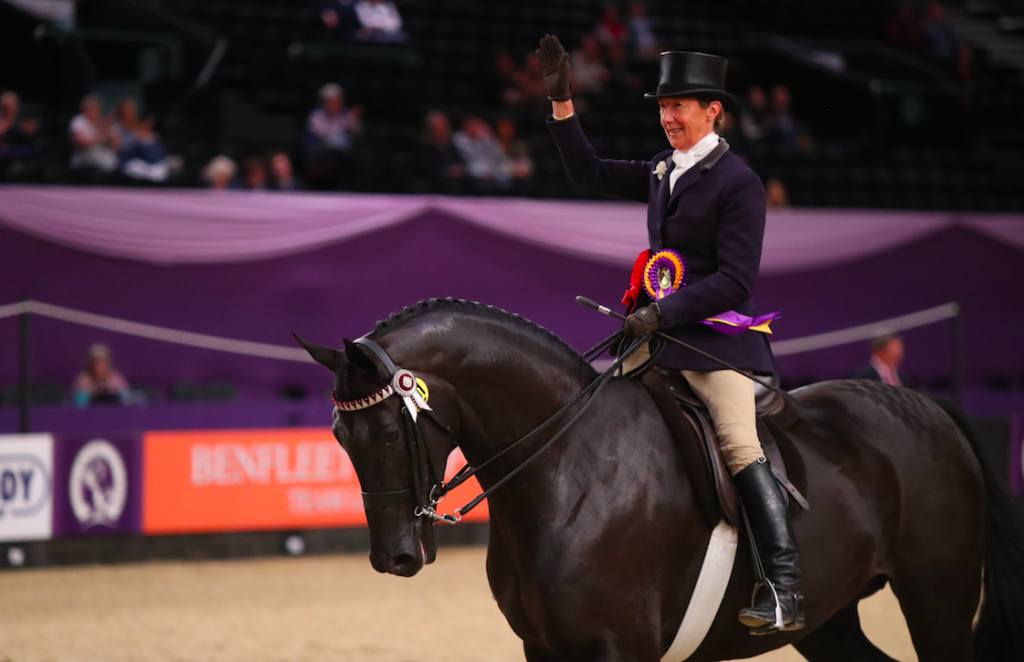 What's your greatest achievement?
I've been lucky enough to have had a very successful career in showing, backed by a fantastic team of owners, staff and sponsors, to whom I'm extremely grateful for all their support.  I was overwhelmed to be nominated for, and inducted in the BHS Hall of Fame.  Being recognised by top equestrians from the other disciplines is something that I am very honoured by and I only wish my parents had been alive to see my plaque up in Hyde Park, they would have been so proud.
What does this years International Women's Day Theme, #EachForEqual, mean to you?
We are fortunate in equestrian sports that we compete and work alongside each other on an equal footing in terms of gender.  Even racing now has female jockeys racing and winning alongside male jockeys, both in flat and national hunt.
Michaela Wood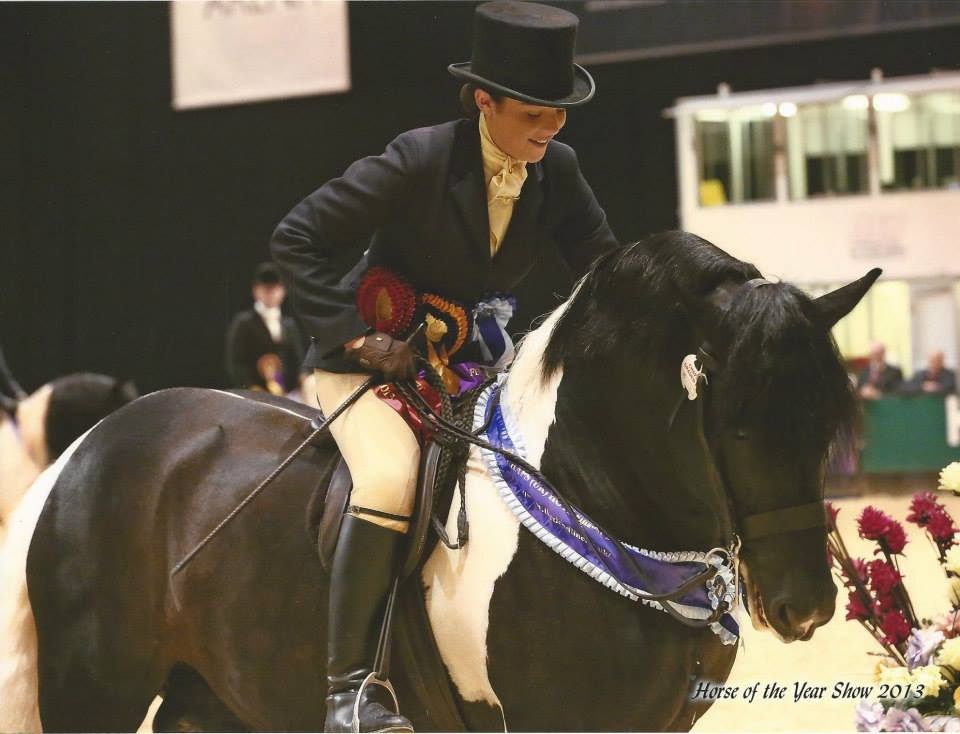 What's your greatest achievement?
I think one of my greatest achievements is producing Login Lucky Lad, and to go on to win Horse Of the Year Show four times! I think each year the pressure hit harder and harder, but I kept my cool (as hard as it was). I just relaxed and thought in my head, 'It's just me and Lucky in this arena!'. I went in there to have fun and to enjoy it, each time it paid off, Lucky's performance being even better than the last and giving me the most unbelievable ride!
Do you think there is equality between men and women in the equestrian sport?
Since making a shift from showing into showjumping with my fiancé George Whitaker, I have realised no matter what discipline you're competing in, from showing, show jumping to eventing, there is equality between men and women throughout. Whether you're male or female, it's confidence and belief in yourself and the capabilities of your horse that makes you win and succeed!
Olivia Oakeley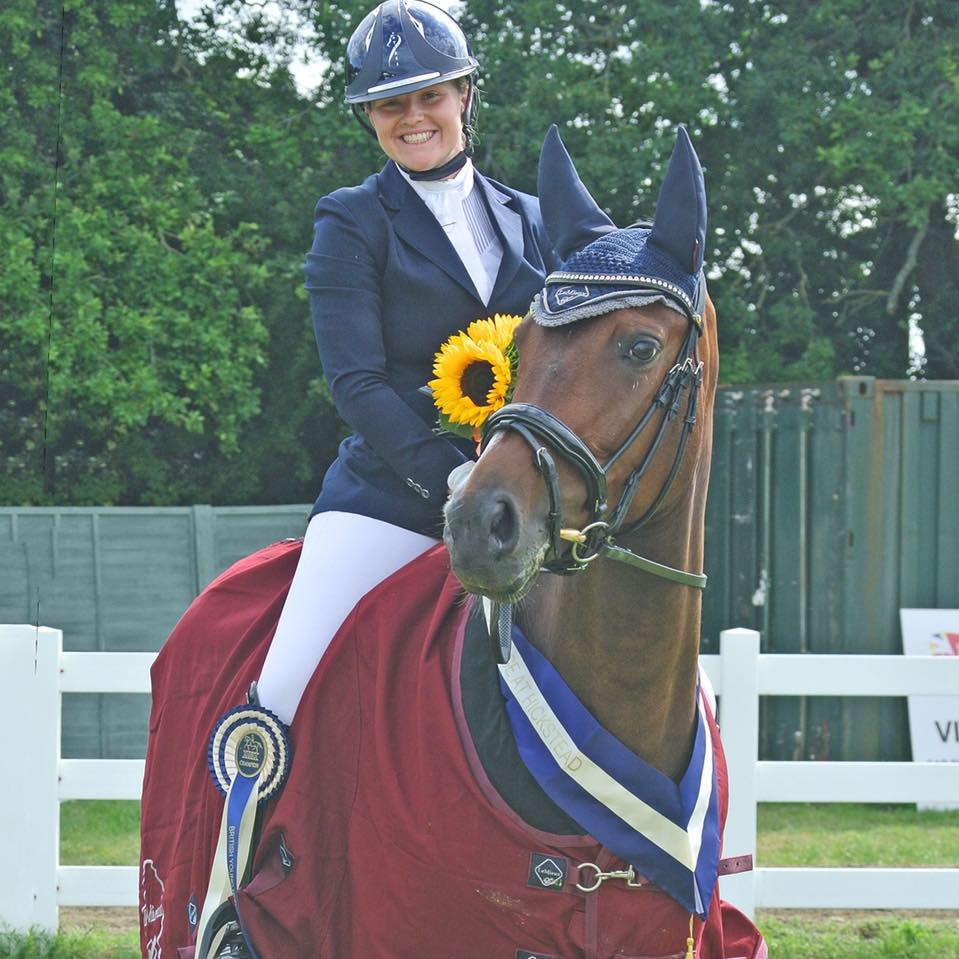 What's your greatest achievement?
My greatest achievement so far would have to be coming 5th at the Young Rider Europeans in Italy in 2014 with my horse, Donna Summer and then riding my first Grand Prix on him too, having trained him from a just backed 5 yr old. More recently it would have to be with my young horse Rock Diva, winning the International 6yr old class at the Hickstead International last year.
Have you ever faced any challenges in being a women when it comes to following your sporting dreams?
I have been very lucky in my sport, I have never come across any issues of sexism as dressage is one of the few sports where women and men compete against each other equally. We have many female National, World and Olympic Champions who have incredible talent!
Lily Warburton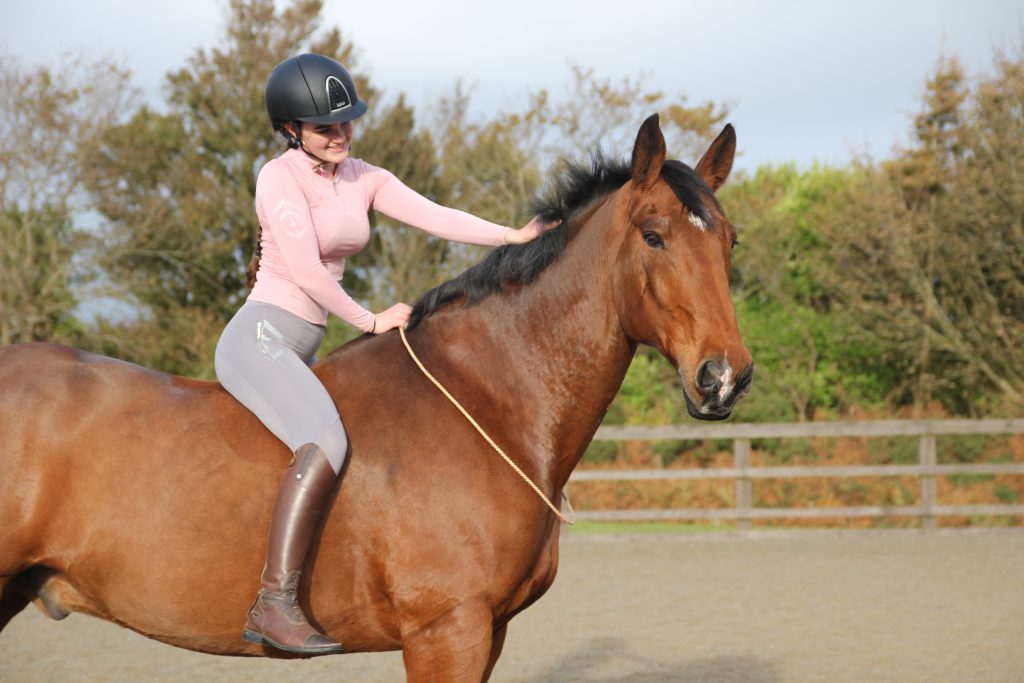 What's your greatest achievement?
It's hard to pin point just one achievement from my four years with Gordon, but if I were to label one it would have to be our success at Aintree National show last season. Our first UK show of the year (we are based on the Isle of Man) where Gordon won his veteran class and proceeded to go Ridden Champion and then Supreme Champion. We have only been showing for two years, and so to have Aintree sashes and rosettes is a dream come true.
Who is your greatest female inspiration?
There are many female riders that inspire me, such as Charlotte Dujardin or Piggy French, but Hannah Francis has to be the most inspirational of them all. She is the founder of the Willberry Wonder Pony charity and has left behind such an amazing legacy. It is wonderful to see other riders supporting the charity and raising money for such a valuable cause, creating a fantastic sense of unity within the equestrian community.
What's your greatest achievement? We'd love to know, leave a comment…