Friends of Derby House, Charley and Delta have been putting the Derby House Evolution Fly Rug to the test. Here's what they had to say…
The Derby House Evolution Fly Rug is part of the growing Evolution collection and is new for Spring 2021. This innovative fly rug is made from 100% recycled polyester, each rug contains approximately 25 recycled plastic bottles. By creating our fly rug using recycled plastic we are helping to reduce the amount of plastic waste that may otherwise end up in landfills and the oceans.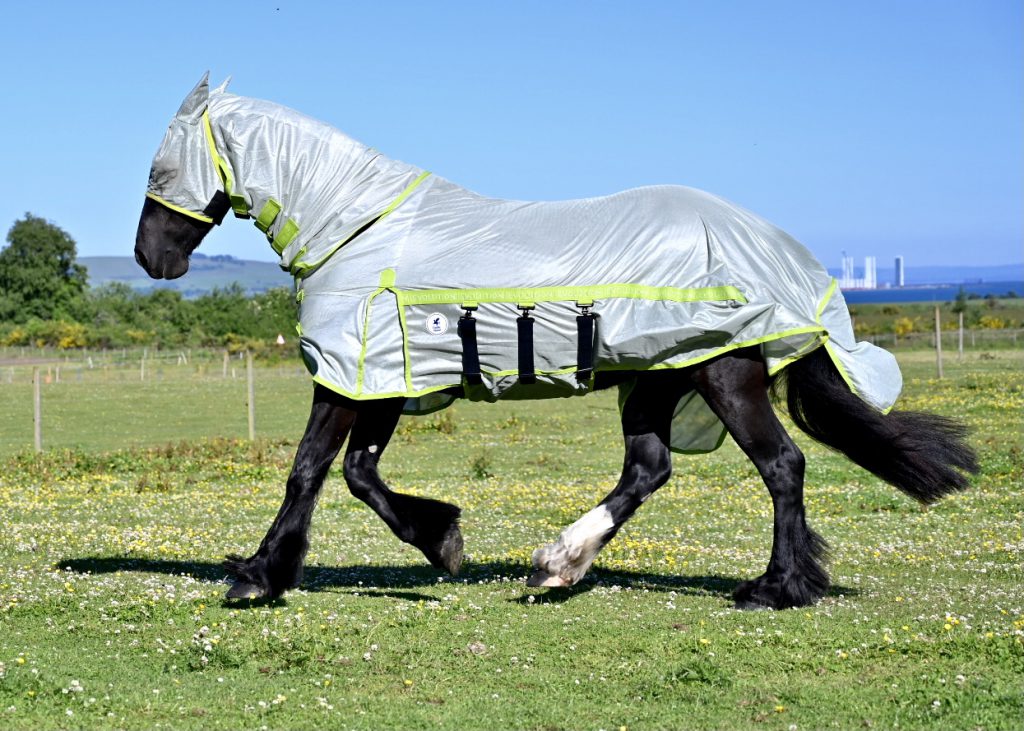 I have had the pleasure of testing out the new Derby House Evolution Recycled Fly Rug over the last few weeks and wow are we impressed! 
Firstly, can I just congratulate Derby House on using recycled materials again in your new range, it's really exciting to be a part of reducing the waste that goes to landfill! 
This rug is beautifully made and comes in a silver colour with lime green piping which I absolutely love! I really struggle to find rugs to fit my mare as she is a typical cob shape with big shoulders and a big behind; however, this fly rug fits her perfectly and allows movement while still providing exceptional protection.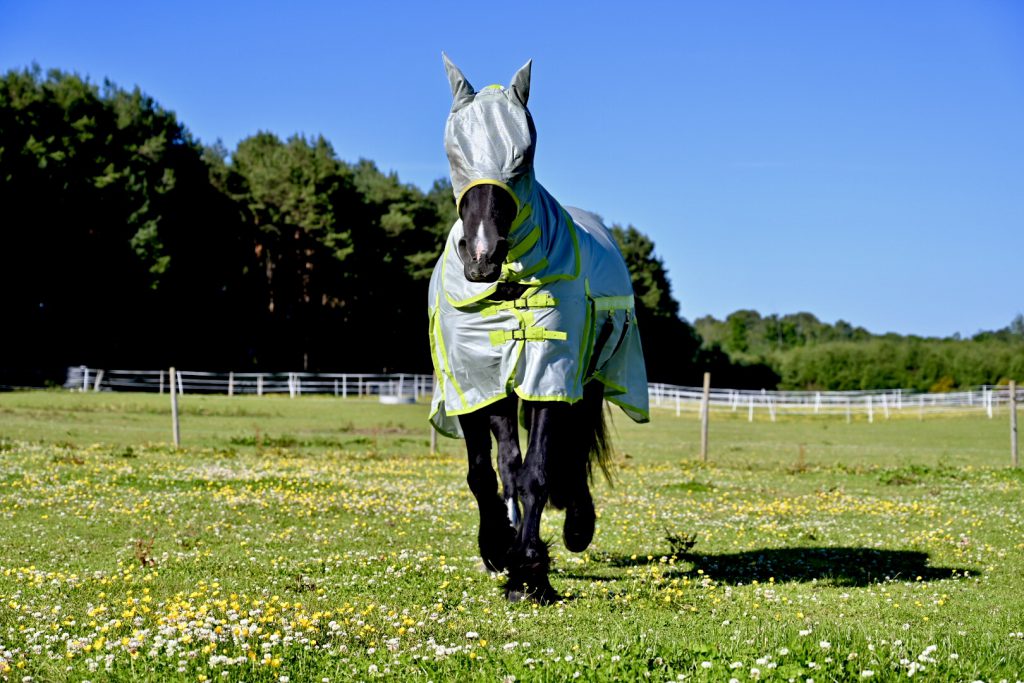 I love the anti-rub mane and chest material – it's light and breathable so doesn't make her sweat in the heat. At the same time it doesn't rub her chest or mane, also something I haven't seen before on fly rugs, it has elasticated belly straps! Amazing idea and means I can make it fit her shape perfectly.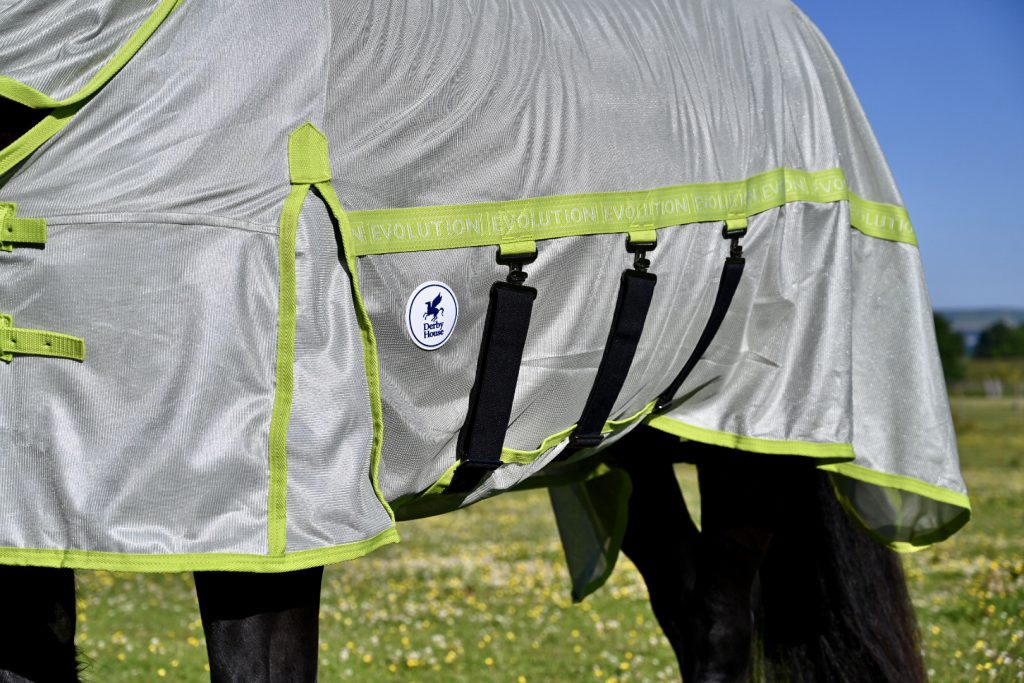 We live in the highlands of Scotland surrounded by woods and lochs so you can imagine we suffer greatly with the dreaded horse flies and mosquitoes. Last year I went through countless lotions and potions to try and protect my mare from the nasty things, however, I just found that the sprays and lotions ended up wearing off or not working after an hour or so and she was back to squatting them away and biting at her skin for the rest of the day. 
This rug has completely changed the game and I notice now she looks comfortable and relaxed out in the field and not bothered by the bugs at all! Also, I noticed the rug kept her nice and cool in the hot humid weather which is a total bonus as through most of the day there's not much natural shelter in the field.
I would totally recommend this rug for someone who's looking to keep their horse comfortable and calm in the field and wants something of high quality that doesn't break the bank!
If you enjoyed reading this, you might also like Tried and Tested – Derby House Elite High Waist Sparkle Gel Full Seat Women's Riding Breeches