New to the Derby House collection, the Evolution Turnout Rug is the world's first PFC Free Waterproof Horse Rug. But what does that actually mean? PFCs are man made chemicals that are typically used as a technique to waterproofing fabrics. These harmful chemicals leak into the environment during both production and use, polluting water sources and damaging our environment. Not only that, but they hang around for a long time. As part of Derby House's commitment to the environment, we're constantly looking for ways to reduce our impact on the planet, in the ways in which we dispatch our orders, product packaging and innovation. So, the Evolution was born.
Eco friendly or not, one thing remains, a turnout rug primarily has to keep your horse warm and dry. The Evolution meets the same high standard as the rest of our rug collection, with a tough 1200 Denier waterproof and ripstop outer, 200g of fill for warmth and taped seams to ensure your horse stays dry in even the harshest of weather conditions. Even though we haven't used the typical harmful waterproof coating, the PFC free alternative is applied in many more coats, meaning the same level of waterproofing is achieved without the nasty stuff. But don't just take our word for it. We had our rug put through its paces by Katie, keen equestrian and competitive rider. Check out what she has to say…
I have had the Derby House Evolution PFC free rug for 2 weeks to use on my 19 year old mare, Dublin. I won't lie, I was dubious to its waterproofing qualities but have to say I'm actually really impressed.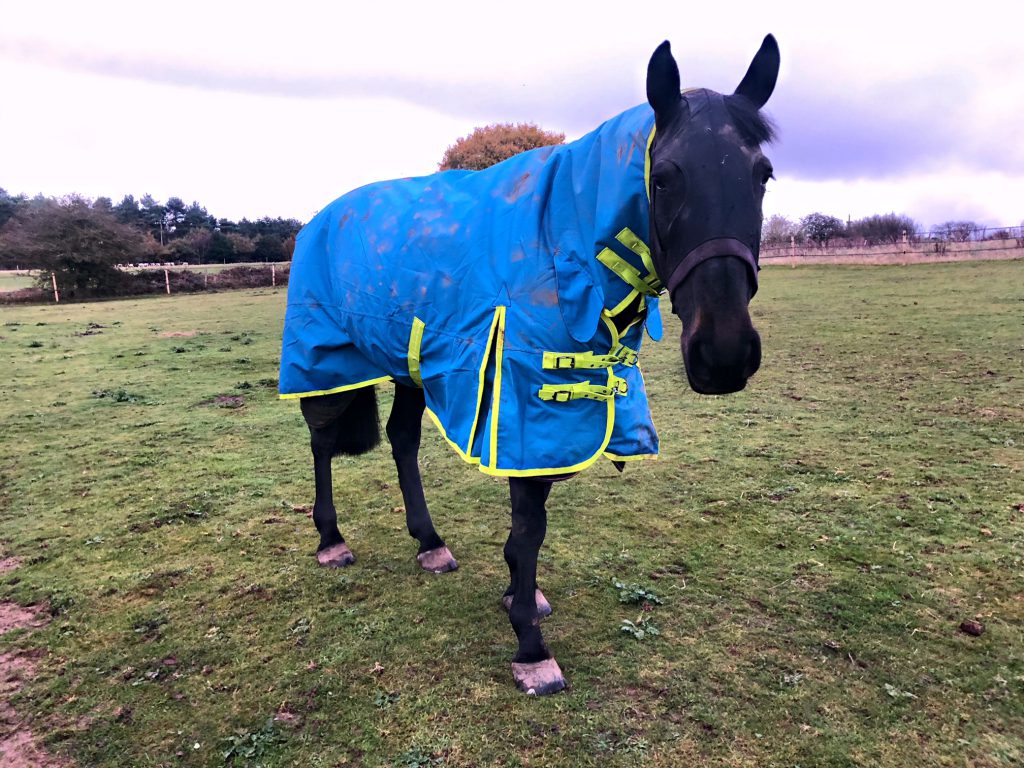 Your average rug comes in from a day of rain, your horse is dry and the rug has done its job. However, the outer layer of the rug is wet and you need to hang it up and hope it's dry for the next day. With a common rug, you find yourself putting the rug back on your horse wet, a bit like putting a wet swimming costume on yourself. It's horrible and a job we all hate. 

On the first day I tried the new Evolution rug, it spent 6 hours in continuous rain. I brought in for the night and to my surprise I found all the rain sitting on top of the rug in droplet form. I was able to wipe the water completely off the whole rug leaving it completely dry. To my surprise it was so dry I was able to fold it across the stable door ready to use the next day. I was really, really impressed and it wasn't a one off.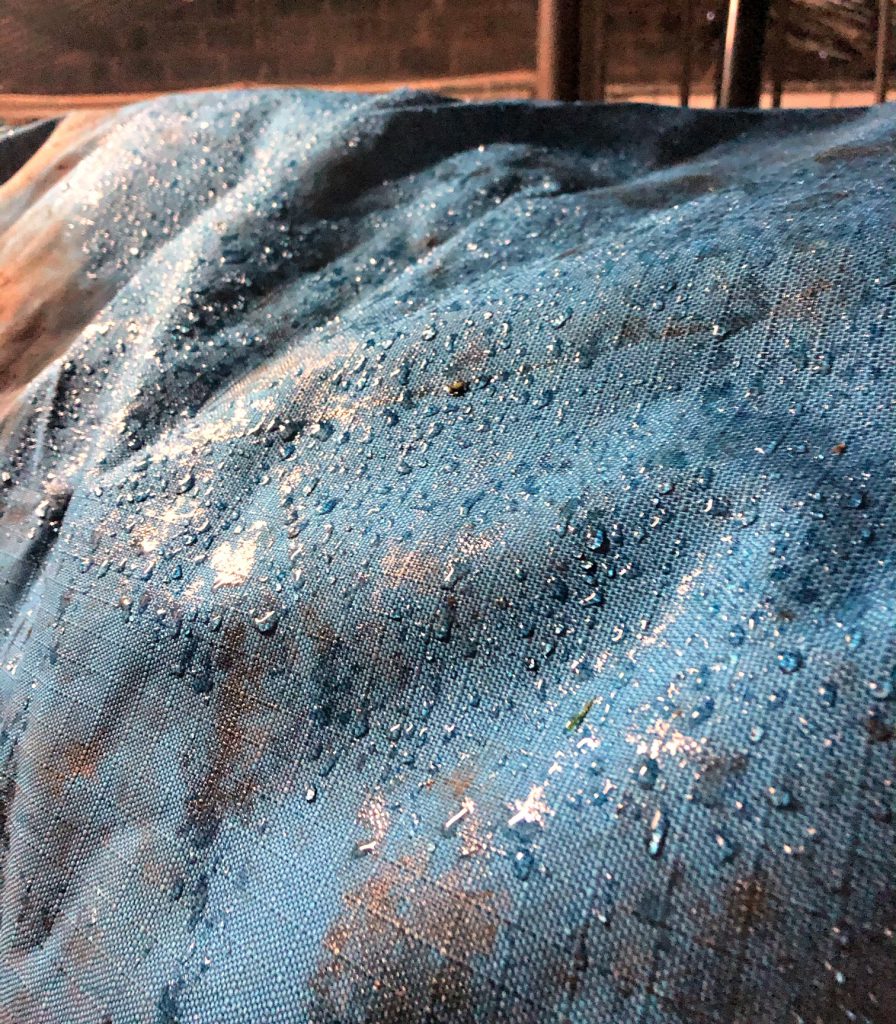 Like most of the UK we had rain fall everyday for those 2 weeks and each day that rug came in with the water simply sitting on top and running off in droplets, rather than soaking the rug through. Dublin wore the same rug every day in the field for 2 weeks, not once having to swap for another to let it dry. 

The design itself is fantastic. Dublin's field is on a hill making it very windy. 
I love the design of the tail flap with its extra stitching down the sides, it's excellent. I've owned rugs in the past where these flaps flip up in the wind. Derby House have stitched the Evolution rug in a certain way meaning this will not happen.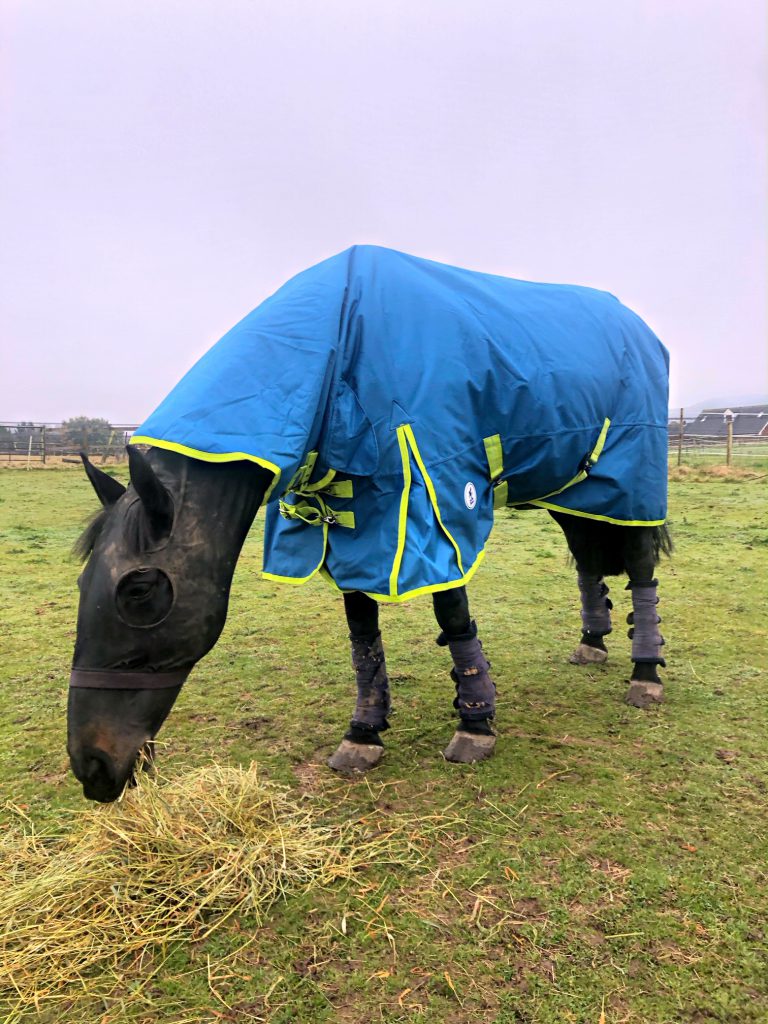 The neck piece also has extra flaps attached at the base blocking off the gap between chest and neck. These are something I never would normally consider when purchasing a rug but it keeps those gaps dry and much warmer. 


The shoulders have large gussets for movement and the chest piece itself has many settings on the buckles to help with sizing. I struggle to get a rug to fit Dublin's large shoulders and neck but I was able to adjust each bit exactly how I needed it. This alone was a big win for me.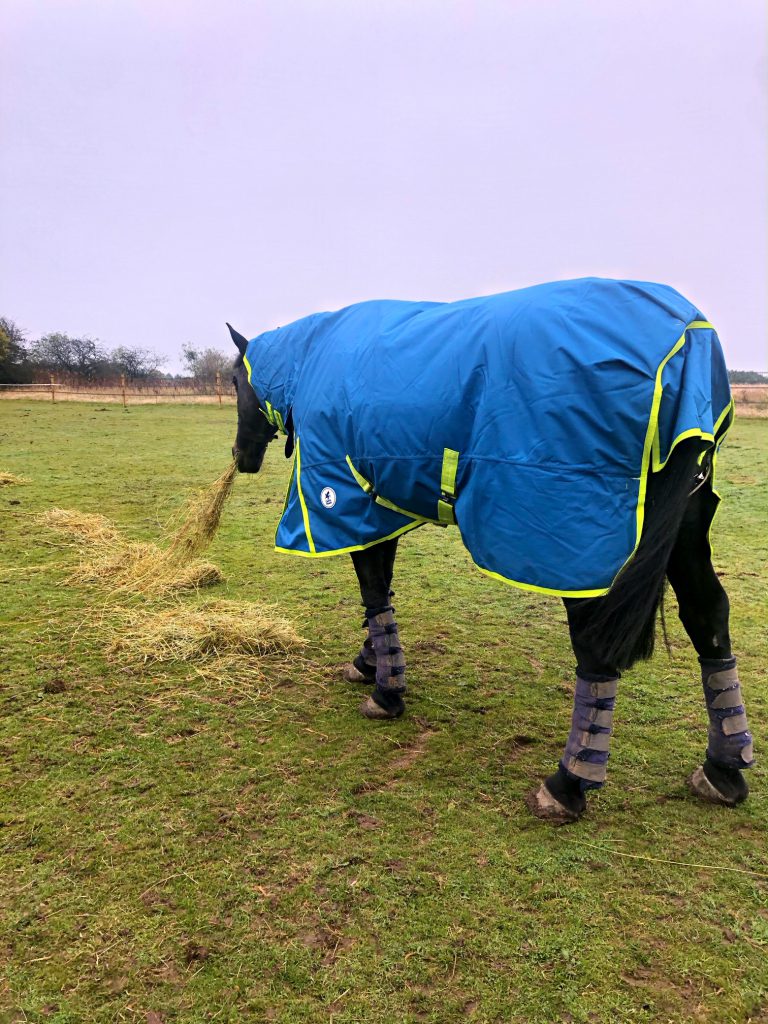 I've been trying my best to do my bit for the planet and like many others I have a large rug collection. 

The Evolution having its PFC free waterproofing is a big step in the right direction. This is brilliant for the environment with it being eco friendly and if, like me, you're not great at having your rugs washed, this one will last at least 3 heavy winters before you need to re-proof. 

I have already been recommending this rug to many people I know and speak to. I think it's fantastic value for money and the Derby House PFC free waterproofing range of rugs is definitely something I would look to purchase in the future. 

Katie Lewis & Dublin Lass
What do you think to our eco friendly Evolution Turnout Rug? Leave us your comments or questions below…